Disruption on demand
DisruptMe is a Do tank dedicated to designing experiences that spark creativity of individuals and organizations. We precisely apply game-changing disruptions to processes of innovation, strategy and decision making. Our services include curated insight safaris, trend hunts and state-of-the-art design sprints facilitating innovation and competitive advantage of brands, businesses and NGOs. We typically operate in Berlin but you can also come across out team hunting trends in streets of Marseille, New York or Lviv.




Curators
DisruptMe curators facilitate delivery of creativity wonders brought be individuals and teams. We strongly believe every team is capable of innovative strategies, NPD break-throughs or insight discoveries. But every such wonder calls for precisely directed disruptive experience that brakes day-to-day routine. If you are you ready to unleash creative beast of your team let us know what challenge you are facing!
DisruptMe Curators&Founders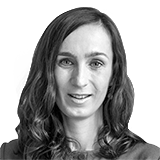 Agata Romaniuk
Agata is a curious explorer. She is always on the lookout for the unknown and grasping at emerging trends. She holds a PhD in social sciences and runs a successful business under the name of BLINK, focused on brand consulting and designing behavioral change. She is also a non-fiction writer and a keen baker.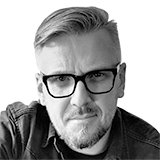 Tomek Sławiński
Tomek is a rebellious doer always looking for creative disruptions to improve effectiveness. For almost twenty years as CEO of ORA&Funksters he has been working for human insight industry, designing innovative platforms of skills & knowledge exchange. Tomek is also a founder of Wilanów Free School, progressive startup mastering principles of alternative education for new era. He is passionate about exploring subsurface gems and remote lands.
Berlin
Berlin leaves no one uninspired! This city is a melting pot of contradictions, where progressive brands interact with extremely vivid environment and startups resonate with human needs of the future. So complex and intense that to many simply incomprehensible. For us it's a perfect location to design your tailored disruptive experience. We navigate from Neukolln to Charlottenburg and form bourgeois shops to punk squats precisely juxtaposing stimuli that invigorate your: communication, brand or NPD strategy. DisruptMe experience is a blend of insight safari, trend hunt and state-of-the-art workshop. Are you ready?